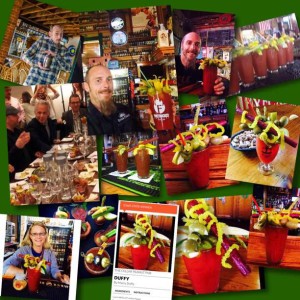 For the second year in a row, our Bloody Mary has been chosen Best In Iowa and we were asked to participate in the Food Network New York City Wine & Food Festival!  We will be competing live at the Chopped Best Bloody Mary Brunch on Saturday, October 18.  Stay tuned for the results.
Over 2,000 entries were submitted and ABSOLUT found the country's top twelve bartenders and brought them to NYC to shake, stir and pour the spiciest, most elaborate and delicious bloodies in the 50 states!
State winners and finalists were chosen based on a number of factors – the number of votes participants received were just one level in the judging. Recipes were further judged based upon recipe originality, accuracy and presentation based upon the photograph submitted with the recipe.
Stay tuned for the results.